3D Printer
---
First off all, I want to thank Laszlo from Arcol.hu for helping me when I broke my barrel out of clumsiness :-).
He put some awesome work into the design and machining of the hotend and barrel.
It is my opinion that these (especially the barrel) are the best quality parts you can get for that price!
The printer...
It all started with some scrap metal I had lying around.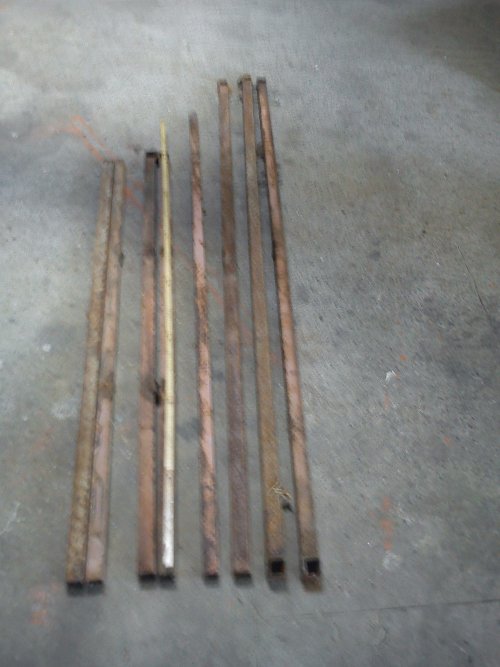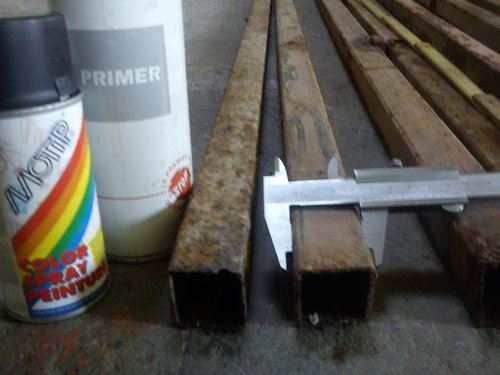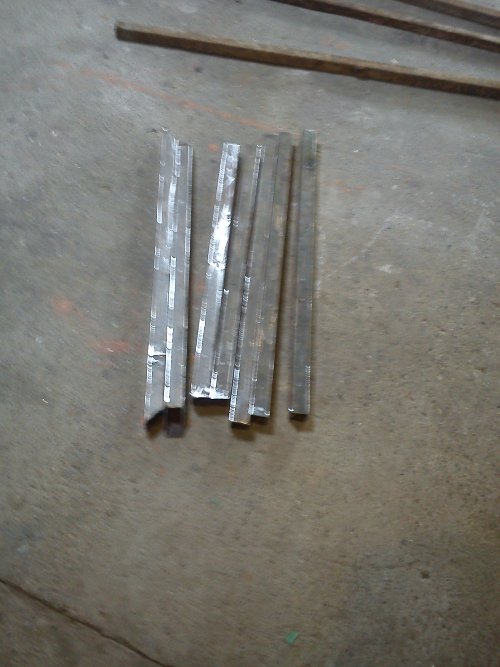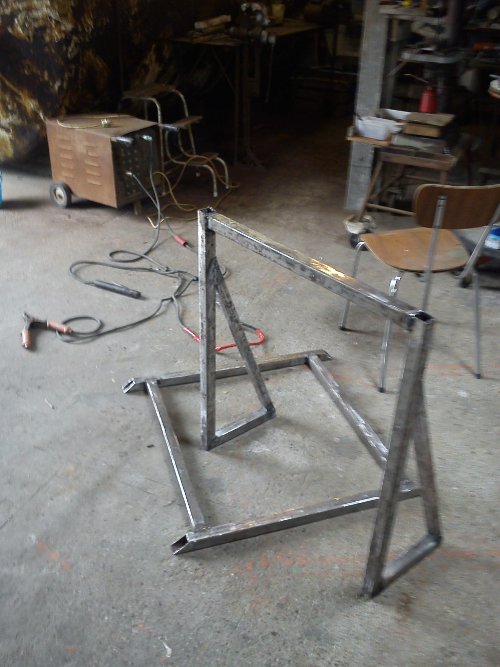 Testing the R2C2 electronics board.
Not a cheap choice, but the machine can print incredibly fast thanks to the ARM microcontroller!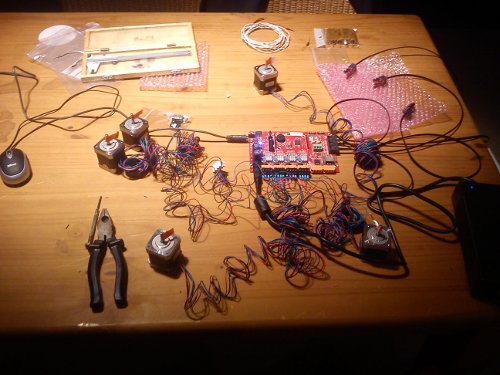 I had a broken Ikea closet, some skateboard bearings and bought the other parts mostly in the local hardware store.
Lets build!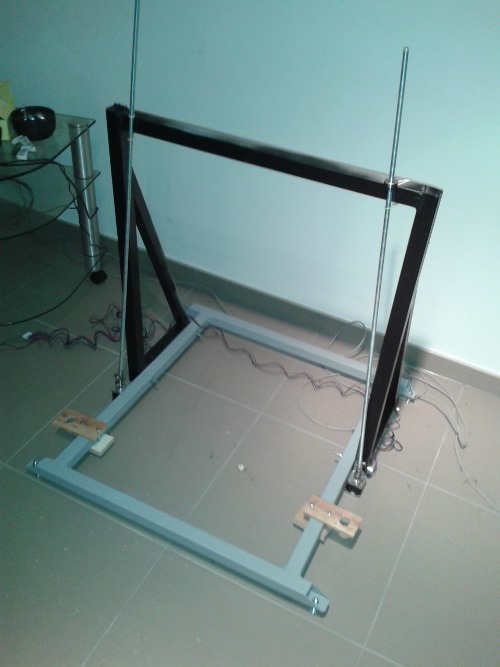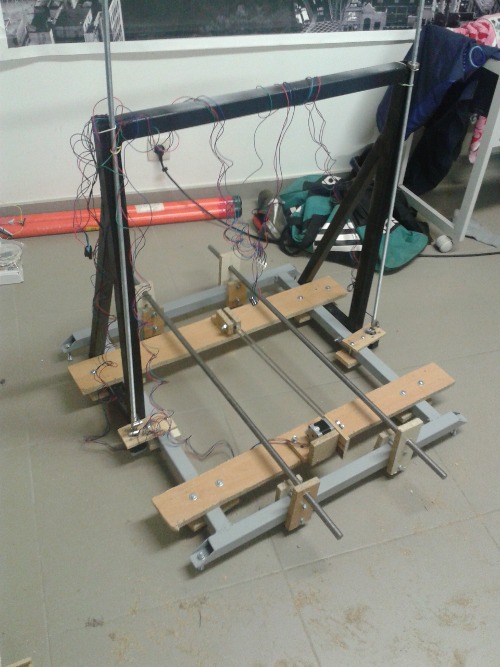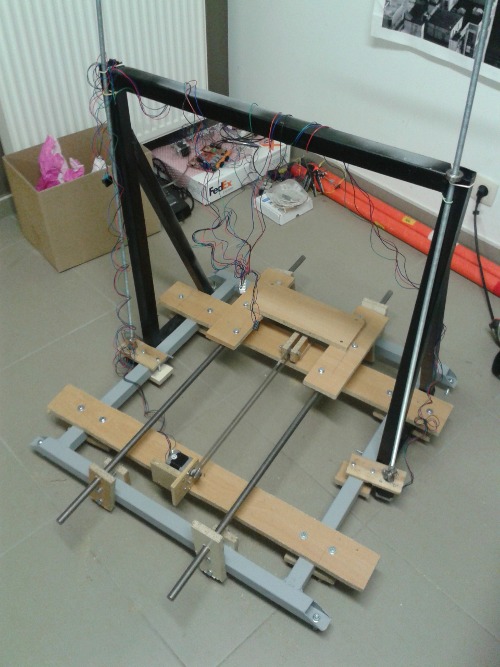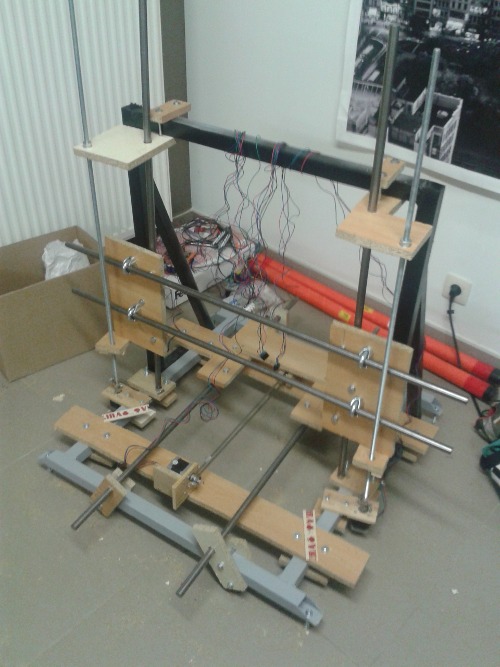 First test: a pen attached to the carriage and we have an expensive plotter :-)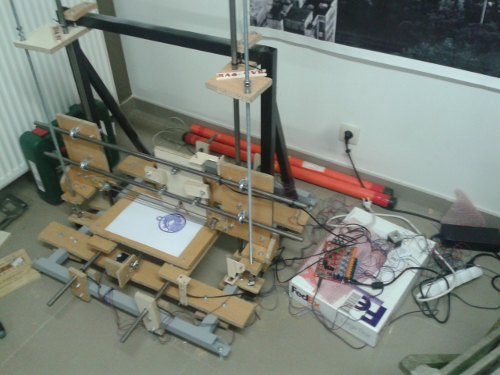 The Parts I got from Arcol.hu to assemble the nozzle.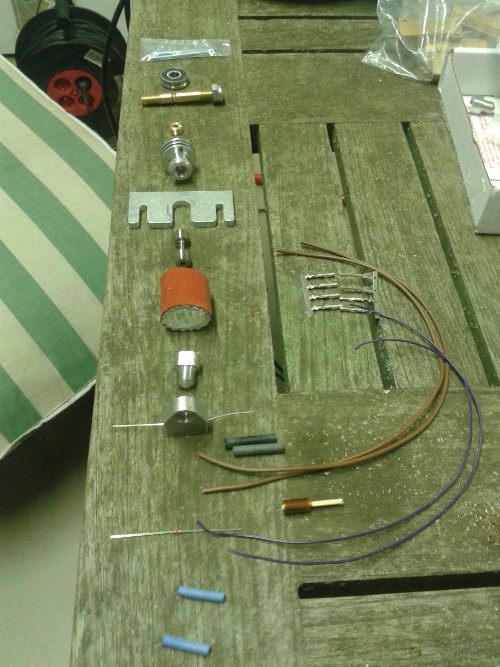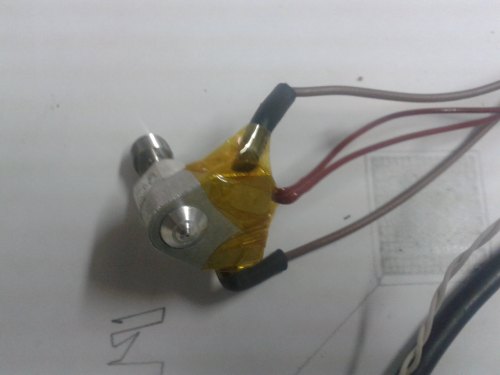 The "Ikea-style" extruder.
It worked and was ugly, but that is about all you can say about it. This thing was not reliable at all.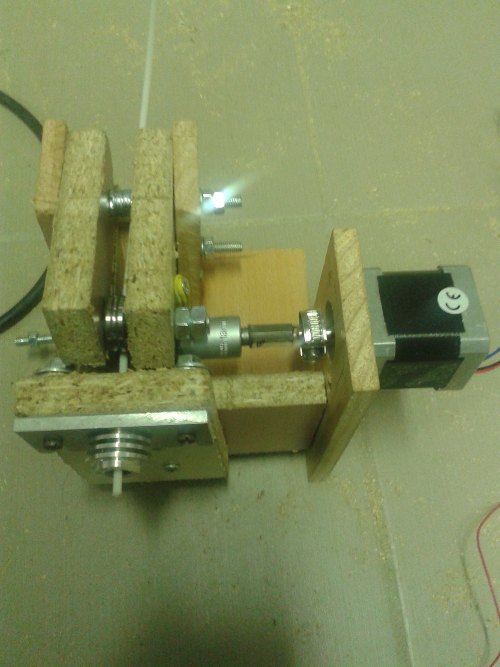 Yes, the motor coupling was made from a socket wrench :-)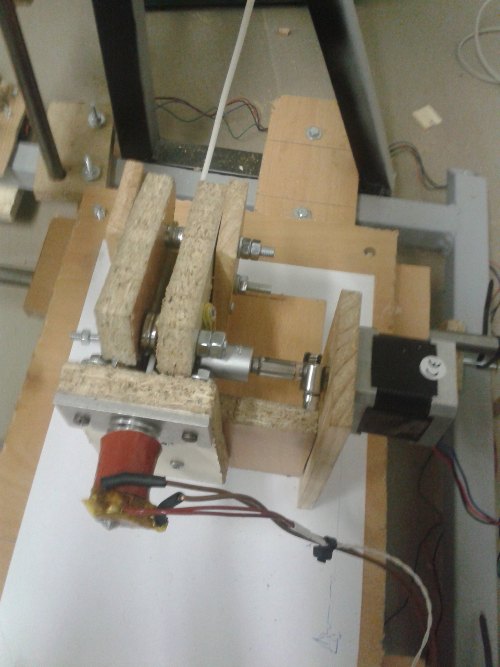 First printed part for the printer, a decent extruder.
I designed this extruder myself, but the basic idea came from Wade's/Greg's extruder.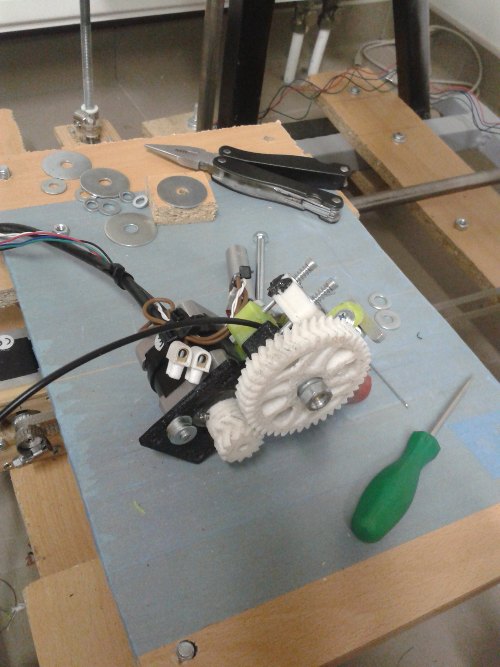 I still want to change a lot to the machine.
Currently I'm redesigning and printing new parts to get rid of the wooden structure.
When this is all done (time is always against you...) the build volume will be +- 60x60x50cm.
You can always contact me by mail for questions regarding the printer: tim.strauven@gmail.com
---